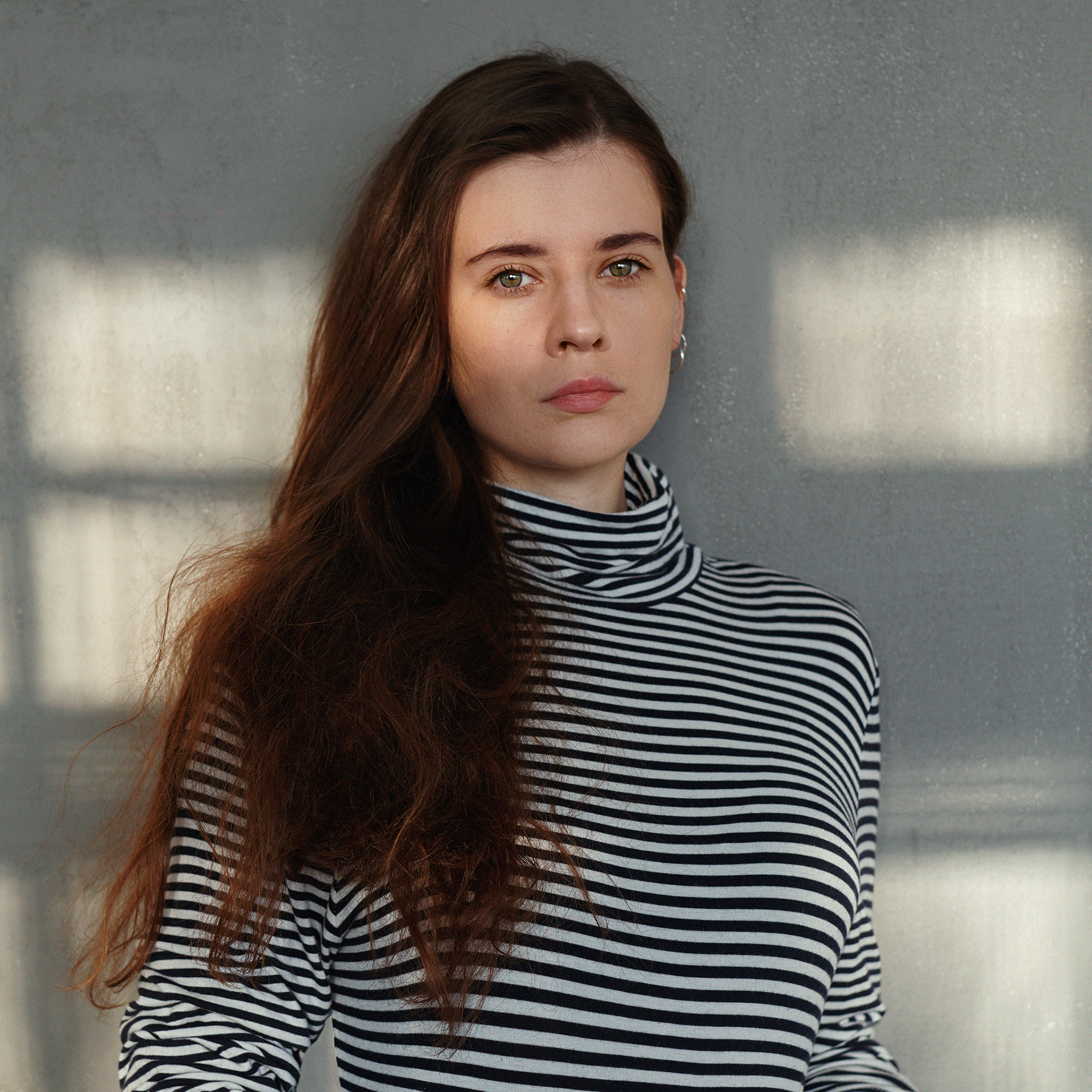 Dominika Rutkowska – born in 93. Based in Warsaw, Poland. Graduated from University of Fine Arts Poznan. Commercial, fashion and lifestyle photographer in Group Vidoq also artist in  Glitter Confusion. Dominika connects fashion photography with analogue documentary of reality. Her inspiration are mostly people, identity, body and feminism. Since 8 years she creates totally natural, spontaneous and honest "Polish Trash" project.
Clients:


Decathlon / 4F / AVON / Wilkinson Sword / Allegro / Enfamil / NOU / ShallWe / FundacjaWOŚP
 / Desperados / HalfWay / KataHaratym / Dashes / MINSH / Adamed / PZU and many others...
Publications:
Pure white

, HIRO (2014)


Pure white

, Label Magazine (2014)



Chaste

, Adone Magazine (2014)



Black'n'roll

, Elegant Magazine, Issue #11(2015)



Glossy

, Mess Magazine (2015)


Black'n'roll

, HUF Magazine (2015)



Fashion street

, Woodstock Festival Poland (2016)



Girlish Universe

, Warsawholic, Issue #8 (2016)



Pure white

, Fresh From Poland (2016)



Fashion street

, Woodstock Festival Poland (2017)



Kiss of youth

, iMute Magazine (2017)


Polish Trash

, Girls to the Front - ZINE - All Queers to the Front (2018)
 


Nie wiem

, VOGUE Italia (2018)



Dziewczyny

, HIRO (2018)


Girls

, Curated by girls (2018)


Vacay x Polish Trash

, HIRO (2018)



Polish Trash

, Queer After Gay #1 (2019)



When i dip into the mirror

, HUF Magazine (2020)


$ P ® ! Ñ G B Ø ¥ Z

, Fucking Young! (2021)
Exhibitions:
Justyna

, See&Say, Warsaw (PL), 2015


Polish Trash

, Glitter Confusion, Pogłos,Warsaw (PL), 2017


Polish Trash

, Glitter Confusion Instant, Smolna,Warsaw (PL), 2018
Polish Trash

; 

Bezwstydnie namakać czułością; MOOD

, Glitter Confusion Instant, Pogłos,Warsaw (PL), 2018


Bezwstydnie namakać czułością

, Wystawa Końcoworoczna UAP, Katedra Fotografii UAP, Poznan (PL), 2018


Bezwstydnie namakać czułością

, Guilty Pleasures, Scena Otwarta, Poznan (PL), 2019


Glitter Confusion

, Culture City of East Asia 2019 Incheon Photography and Film Festival, Incheon (KOR), 2019


Bezwstydnie namakać czułością 2.0

, Wolne Pokoje:Atrapa,WL4 - Mleczny Piotr, Gdansk (PL) 2019


Bezwstydnie namakać czułością 2.0

, FotoArtFestival: FotoOpen, Galeria Fotografii B&B, Bielsko-Biala (PL) 2019

Interwievs:


FashionPost, 2015
kontakt.rutkowska@gmail.com